Collaborative Robots for Small Manufacturing
Boost Productivity Improve Resilience Cut Labour Spend
Small manufacturing works best when bots work alongside your team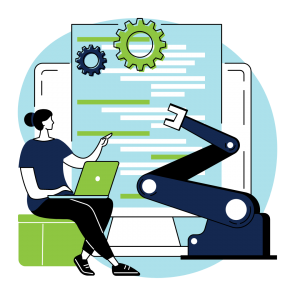 Automation assists small manufacturers in achieving the economies of scale to compete with big manufacturers and overseas competitors.
This is why Automate Partner helps small manufacturers embed cobot technology into production designs.
At Automate Partner, we supply and train cobots to
Embed cobots into your production design
What our clients say about us
Automate Partner is good at overviewing and understanding processes. Even if they don't know the processes in advance, they have an ability to chew their way through the task and end up with a good solution. They are never afraid to throw themselves into something, even if they don't know about it beforehand. Their attitude is that everything can be solved until proven otherwise.
Kim Bager
Principal process engineer at Coloplast
With Automate Partner, you get an involved and skilled partner who can really advance a project - or get it started. Automate Partner appears as a reliable and trustworthy specialist who's good at getting project groups to contribute more concretely to solving tasks. They're always there for us and don't try to make excuses.
Per Einarson
Former Head of Department PTA at Widex
Start your journey with us today.