Small manufacturing becomes
when you Pick, Pack, and Palletise
with collaborative robots
Overcome talent shortfalls to scale your business faster
Cobots are always on, there's no downtime needed
Avoid repetitive strain injuries, health & safety claims
Discover the possibilities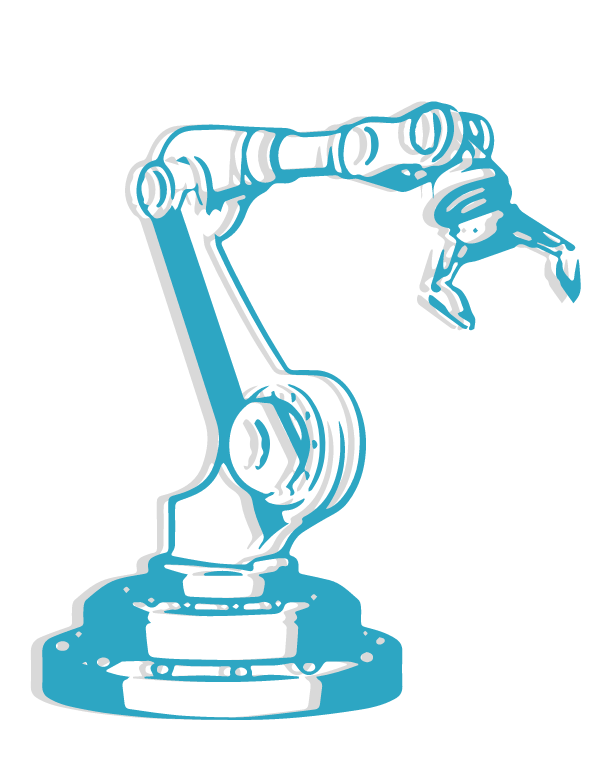 Collaborative robots offer productivity advantages small manufacturers need to grow faster. They overcome labor shortfall roadblocks, and by working side by side with human workers, cobots relieve them of tasks that might cause strain or injury resulting from repetitive motion or heavy lifting.
Automate Partner began life as an industrial robotics consulting firm, helping factory owners overcome automation challenges with our coding know-how and appreciation of the art of the possible.
We equip small manufacturers with pick, pack, and palletising collaborative robots that represent the sweet-spot ROI automation for smart manufacturers.
"Picking is a repetitive and labor-intensive task perfect for automation. Warehouse picking robots will evolve over the next few years to address the needs for better cost, flexibility, adaptability, scalability, utility, and intelligence."
Say labour shortages are the biggest driver for robotics​
Will adopt some form of intralogistics smart robots by 2026
Say they have invested (or plan to) in cyber-physical automation
Findings of April 2022 Research Report on Intralogistics Market by Gartner​ Adam runs a fast-growing logistics company in Stockholm. He wanted a way to rapidly scale his pick and pack capabilities for small parcels. Mel started her organic cosmetics business in a garage. When demand took off, she had to find a way to automate her pick, pack and palletise process. Grace took her pharma business to a new level when she started using co-bots in her production design.
We specialise in assembling, implementing, and maintenance of bespoke collaborative robots
Affordable re-packaged 'kits' to
accelerate adoption results
Production design with integrated cobots
Full comprehensive training
Installation and support services